Or....Stream Us On-Line.
*Please note...Streaming times are sometimes approximate
Listen when you want to! Streamingoldies.com will beplaying Rewind every Saturday and Sunday ON DEMAND. That means that you get to listen at a time that is convenient for you!
That's Streaming Oldies..."The Most Trusted Name For Memories"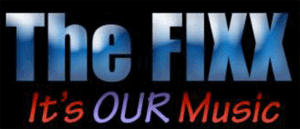 The Greatest Hits of the 60's 70's and 80's KHIT Radio .
Regina's ONLY Oldies Station, Home of Jimmy Jay. Listen for Rewind every Sunday at 2 pm Eastern Time. Listen HERE!

Tune in to More Oldies Radio for The Best Music Ever Recorded! You can hear Rewind every Friday at 11 AM and 11 PM Eastern Time. Be sure to check out our streaming audio anytime you want to hear the Best Music Ever Recorded! It's always here at More Oldies Radio.


Tune in to Radio Eclipse Net for The Best Hits, Nonstop. Rewind is on Radio Eclipse Net Channels 1 and 3 every Sunday Morning at 11AM, and is repeated at random times during the week. Please stop in to check us out from Santiago, Chile! Los invitamos a escuchar a Rewind en los Canales 1 y 3 de Radio Eclipse Net en forma rotativa 4 horas a la semana. Listen to their streaming audio HERE.

XpowerRadio Taking it to the Xtreme. Start looking forward to the new age with a higher quality and more variety to the music!
Stream Rewind Mondays at 8pm Eastern Time.


We play Oldies, Mild Classic Rock, Doo Wop, Country and a bit of Disco in One Big Mix. Listen to JIMMY JAY'S "REWIND SHOW" Tuesdays starting at noon and Thursdays starting at 6PM Eastern Time. www.pillar-tunez.com


Pennine Sound Radio. Broadcasting On The Internet On Reciva Wifi and Around The World. Pennine Sound Radio - Broadcasting Live 7 Days A Week!
Stream Rewind every Saturday at 6am Eastern Time.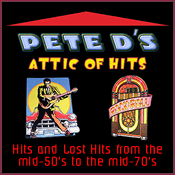 Listen to Hits and Lost Hits from the Mid 50s to the Mid 70s on
Pete D's Attic of Hits. Pete D says, "I don't live in the past, I just play there. Listen to Rewind every Thursday at 1pm and Saturdays at 11am Eastern Time.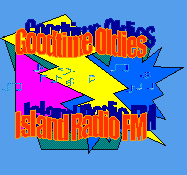 The beat of your life. The soft sound from the 60's to today GREAT MUSIC... Great listening at work or at home. Changed weekly to give you the freshest music 24/7! Stream Rewind from Tasmania Australia on Goodtime Oldies Island FM every Saturday at 5pm Eastern Time.


Studio B Internet Radio. A nice mix and variety of classic oldies from the 50's onward. And featuring live DJ shows for your entertainment. There is nothing better than a LIVE show!! And now, the return of 'The Rewind Show' with host Jimmy Jay every Monday at 3:00 pm Eastern Time.


Check out Urban Jamz Radio Patrick to hear Rewind Monday and Thursday Nights at 5pm Eastern Time. Urban Jamz – Radio Patrick - Playing Today's R&B and Yesterdays Jammin' Oldies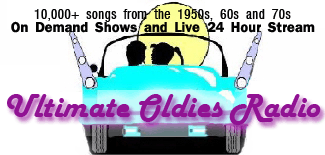 Tune in ANY TIME to Ultimate Oldies Radio to hear Rewind ON DEMAND! That's right, listen any time YOU want to. Hear Rewind, or any other show on Ultimate Oldies Radio, on Your schedule! over 10,000 songs from the 1950s, 60s and 70s for you to hear and a variety of special shows on demand...any time you want. It's the Ultimate!





Check out the great and growing lineup at Venture Radio! Be sure to tune in to Venture Radio to hear Rewind every Saturday at 4:00 PM Eastern Time. Venture Radio - Venture Into Sound!







Check out WideMusic.com out of Troy, New York today! WideMusic.com, the station with the widest music variety on the internet. Hear Rewind every Monday evening at 6pm with a repeat on Fridays at 9pm all Eastern Time. Tune in to WideMusic.com and choose your favorite streaming player.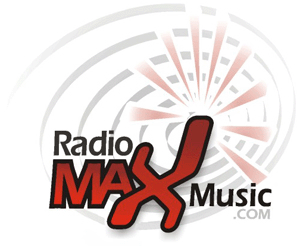 Listen Sundays at 2:00 PM Eastern Time. Check out all the music on RadioMaxMusic - Your Maximum and BEST music on the internet!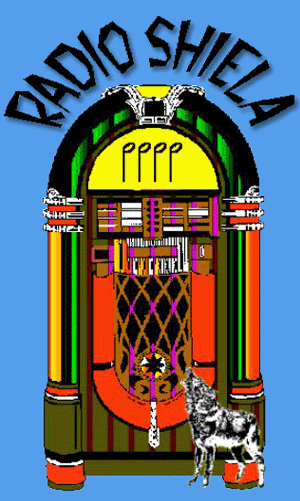 Check station for program start times. Radio Shiela, a wide variety of Oldies from the 50s 60s 70s and soft rock from the 80's..based on the format of FM-108 Radio in Burlington,ON in the 70s and 80s..the station is dedicated to Glen Darling and the late Norman B!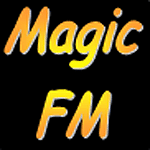 Magic FM Regina plays all the best from 4 decades and then some. Weekdays, it's 3 in a row all day, then at 7 pm Eastern, it's all request LIVE with Steve King! From 10pm 'til 1am Eastern Bob Morgan and Russ O'Hara are LIVE from Las Vegas playing the Greatest Hits Of ALL Time!

Weekends, Kurt David is takin' ya back to the 80s - It's Ray Alan Saturdays and Sundays 12am 'til 2pm Eastern, and the all time favorite, Jimmy Jay and the Rewind show Sunday morning at 11am Eastern

Magic FM Regina a KHITRADIO.com station Streamline Broadcasting 2007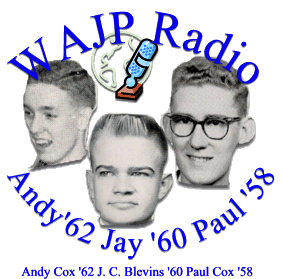 Attention Oldies Lovers! We feature both the hits and rarities from the 50's through the 70's, with newer recordings in the oldies style. Both the well known groups and artists and the unknown groups and artists are featured. Whether you're a nostalgic oldies lover or a serious collector looking to hear new songs to add to your want list, I hope you enjoy this trip back to the golden era of Rock & Roll. Catch Jimmy Jay's Rewind Show Saturdays at 12:00 Noon & 6:00 PM and Sundays at 11:00 am & 6:00 pm (All Times Are Eastern Time) on WAjP net Radio, Paintsville, KY Your link to the Hits AND missed of the 50s and 60s!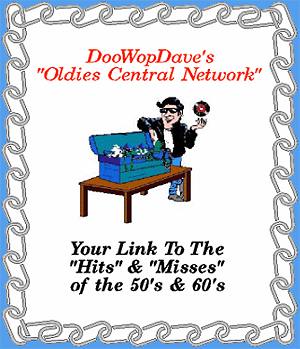 Thanks for tuning in to the "Oldies Central Network," where you'll hear great oldies 24 hours a day! You'll hear Top 40 favorites sprinkled in with a format that features lesser known songs by the pop groups & artists of the era, as well as rarities by the "one-hit" & "no-hit" wonders! Also featuring newer recordings by "revived" groups & artists from the 50's & 60's & by contemporary groups & artists who were inspired by them. Whether you're a serious collector or just looking to take a trip back down "Memory Lane" to the "Golden Age of Rock & Roll", you'll love DooWop Dave's Oldies Central Network! Catch Jimmy Jay's Rewind Show, Tuesday's at 7:00 AM and 8:00 PM, Thursday's at 4:00 AM and 6:00 PM, and Saturday's at 1:30 AM, 1:00 PM and 10:00 PM (All Times Are EST) on DooWop Dave's Oldies Central Network Your link to the Hits AND missed of the 50s and 60s!





Check out Philinfo Radio out of Rancho Cordova, California today! Hear the recording artists of the 1950's and 1960's, and hear Rewind every Saturday at 11:00 pm and every Sunday at 1:00 pm EST. Tune in to Philinfo Radio - Oldies radio for Rock 'N Roll Hits and More!





"The Music you Grew up with!" Rewind is proud to be heard on "Baby Boomer Music", selected as an "Editor's Pick" by Live365.com. Hear our show on this station Fridays at 8 PM, Saturdays at 4:00 PM, and Sundays at 1:00 pm (all Eastern Time). Please listen in to BABY BOOMER MUSIC throughout the week to hear all their other great programs!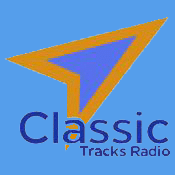 Listen Fridays at 5:00 pm and Sundays at 10:00 am EST. Check out the tunes on Classic Tracks Radio broadcasting live from Newcastle upon Tyne in the UK. Big Variety 24/7 from 50 Years of Pop and Rock - Hits from Yesterday and Today!





Find Rewind right here every Tuesday at 3:00 PM Eastern time on Radiostorm - Playing the music of the 50s, 60s and 70s for you 24/7. In digital Stereo!





Check out Jimmy Jay and Rewind at "Rockin' Through the Years" Sunday mornings at 7 and 10 AM and again Sunday evenings at 7 and 10 PM, all Eastern Time.




You can 'Listen Live' to streaming audio of our show at 4 PM on Fridays, and 9 AM on Saturdays, provided by 'Flaming Oldies' internet radio station, by clicking HERE...




Listen at 11 PM on Saturdays and 8 PM on Sundays Eastern Time on Kool Mix Radio. Be sure to check out all the other great shows also on Kool Mix radio!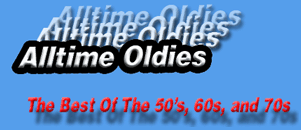 Listen at Noon and 10 PM EST on Wednesdays and Saturdays on All Time Oldies. Just click 'Listen Now' in the menu at the top of the page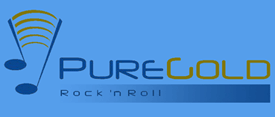 Listen Fridays at 9:00pm and again at 1 PM Saturdays, all Eastern Time. Be sure to tune in on Pure Gold Oldies. Just click 'Listen In High Definition Stereo' near the top of the page.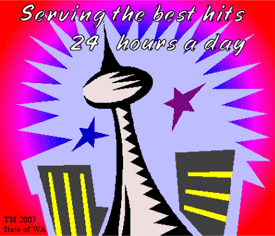 Listen at 1:00 PM EST on Mondays, Wednesdays and Fridays on Jet City Radio. Choose to listen with Real Player, Winamp, or Windows Media Player. Tune in to Jet City Radio anytime to hear your favorite hits from the 60's and 70's. Go Seahawks!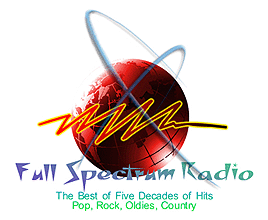 Listen Saturdays at 10 am and 10 pm EST. Tune in to Full Spectrum Radio anytime -- Full Spectrum Radio... why listen to anybody else? Full Spectrum Radio has added a new stream for Dial Up listeners. It runs a a 24Kb/s mono stream for those out there without broadband connections. It's called Full Spectrum AM and you can tune in HERE.




Listen either on Tuesdays at 3 PM or Wednesday nights starting at midnight until 1 am Thursday morning and again on Sundays at 5:00 PM Eastern Time. Check out Crusin' Oldies Radio anytime --
"THE INTERNET'S BEST CHOICE FOR OLDIES,
DOO WOP, SOUL, AND ROCK N ROLL!"